Welcome to the Civil and Environmental Engineering International Programrs Office (CEEIPO) !
・provide information for admissions of international students into the Graduate
School of Engineering/Environmental Studies at Nagoya University
・foster future environmental leaders, researchers and engineers in the world through
・advise, counsel, and support for international students concerning their campus life in Japan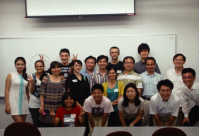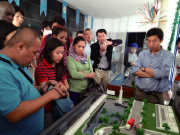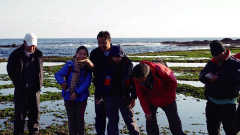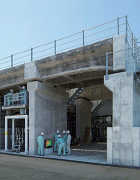 The facility, N2U-BRIDGE is first built of real bridges in the world. Its materials were gathered from around Japan. For example, a bridge used for a life & logistics for 74 years, the nation's oldest pedestrian bridge, members with damage or deterioration, To maintain infrastructure properly and use for long period in safety have become international issues. Here, facing the many bridges with long history, students and business people conduct practical learning, such as hammering test, infrared inspection for bridge.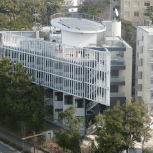 Disaster Mitigation Research Building
The Disaster Mitigation Collaborative Research Center is to develop human resources who are engaged in disaster prevention and mitigation and research disaster mitigation to prepare for massive earthquakes under collaboration with industry-academia-government. In March 2014, the construction of Disaster Mitigation Research Building was completed and it was opened as the Disaster Mitigation Collaborative Research Center! The entire building of this center itself is a vibration experiment apparats with artificial earthquake shaker and seismic isolation system, which is the first attempt in the world.

(Yokohama National University, Japan)
(Kyushu University, Japan)
(Pusan National University, South Korea)
(United Nations Office for Disaster Risk Reduction (UNISDR), Switzerland)
(Toyota Transportation Research Institute)